Raleigh Medical Group Office Hours:
Monday through Thursday Friday, 8 a.m. – 4:30 p.m. and Friday 8 a.m. – 1:45 p.m.
*Phone calls will be directed to our after hours answering service starting at 4:30PM daily
Saturday Sick Clinic by appointment only,
at our Raleigh Adult Medicine location at 3200 Blue Ridge Rd, Suite 210, Raleigh, NC 27612
8 a.m. – 12 p.m. (excluding holiday weekends)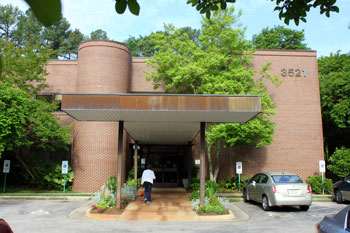 OFFICE PHONE NUMBER
OFFICE ADDRESS
Raleigh Medical Group
3521 Haworth Drive
Raleigh, NC 27609
Click here to view a map of our location.
Online Appointment Request
If you are an established patient with Raleigh Medical Group and would like to schedule a future appointment online, please click here to submit an appointment request.
Medical Questions
We want to provide excellent services for our patients; for this reason, we ask our patients not to send their medical questions to us through our social media pages. Patients may send questions via our secure, encrypted server on our patient portal, or they may call the office at 919.782.1806.
Careers at Raleigh Medical Group
Raleigh Medical Group is a large medical group but we still maintain a small, friendly office atmosphere. We offer an excellent benefits package including competitive compensation, medical, dental, short and long term disability, 401K with company match, paid holidays and a generous vacation package! Click here for a list of our current openings.