Almost everyone knows a friend or a family member who has diabetes, so it should not be surprising that in the United States, more than 25 million people, or roughly 8 percent of the population, have the disease. While diabetes can cause serious health problems, it can now be successfully managed by working closely with your health care team.
WHAT IS DIABETES?
it is important to first understand how your body processes sugar.
Those with diabetes have blood glucose, or blood sugar, levels that are too high. When you eat, the glucose (sugar) from the food is transferred to your cells in order to provide energy. For this to happen, your body releases a hormone called insulin that helps process the glucose. When your body does not make enough insulin, or isn't able to use insulin properly, the sugar stays in your blood. Over time this can lead to serious complications such as kidney damage or blindness. Uncontrolled diabetes can also contribute to heart disease, stroke, and even the loss of a limb. In severe cases, it may even cause seizures and coma.
THREE MAIN TYPES OF DIABETES
Type 1 Diabetes: In type 1 diabetes, the body does not make insulin. Many type 1 diabetics have to take insulin shots to help their bodies process glucose.
Type 2 Diabetes: type 2 diabetes is more common. With type 2 diabetes, the body does make insulin, but it does not make enough insulin, or it is unable to efficiently use insulin.
Gestational Diabetes: Pregnant women, even those who were not diabetic before their pregnancy, may have diabetes. About 18 percent of pregnant women develop gestational diabetes.
You may have also heard the term "prediabetes." While this is technically not diabetes, it does indicate that blood glucose levels are higher than normal. If left untreated, prediabetes can turn into type 2 diabetes. Even prediabetes can cause long-term damage to your body. The good news is your physician can work with you to develop a health treatment plan that can delay or even prevent the development of type 2 diabetes.
RISK FACTORS
You may be at risk of diabetes if:
You are over 45
You have a family history of diabetes
You are overweight
You do not exercise regularly
You have high blood pressure, high cholesterol or high triglycerides (the amount of sugar in blood.)
In addition, certain ethnic groups are at higher risk for diabetes. This includes African-Americans, Hispanic/Latino Americans, Asian Americans and Pacific Islanders, and American Indians and Alaska Natives.
Women who have had gestational diabetes, or have had a baby weighting more than 9 pounds at birth, may also be at a greater risk of developing diabetes.
Want to know your risk? Take the diabetes risk test from the American Diabetes Association
www.diabetes.org/diabetes-basics/prevention/diabetes-risk-test
Be sure to discuss results with your doctor.
SYMPTOMS OF DIABETES
Did you know that you could have diabetes and not even realize it? Not all of those who have diabetes have symptoms, and many more may be undiagnosed because they think the symptoms are "harmless." Early detection and treatment of diabetes is vital to prevent serious complications.
Symptoms for type 1 diabetes include:
Type 1 Diabetes
Frequent urination
Unusual thirst
Extreme hunger
Unusual weight loss
Extreme fatigue and irritability
Type 2 Diabetes
Any of the type 1 symptoms
Frequent infections
Blurred vision
Cuts/bruises that are slow to heal
Tingling/numbness in the hands/feet
Recurring skin, gum, or bladder infections
If you have one or more of these symptoms, we encourage you to schedule an appointment with one of our doctors right away. Physicians who specialize in internal medicine have extensive experience and insight on how diabetes affects all systems throughout the body.
Remember: even if you do not have any of these symptoms, you may still have diabetes. Only a blood test can accurately determine if you have diabetes.
DIABETES CARE
There is no easy "fix" for diabetes. Even with medication and diet, managing diabetes is a lifelong process. But you don't have to do it alone. Our physicians are there to guide you through the entire process and monitor your progress.
If you have been diagnosed with diabetes, it is important to:
Check your blood glucose levels regularly
Follow the treatment plan established by your doctor. This will include keeping careful track of what you eat
Take medications as directed
Keep brushing your teeth (high blood sugar levels make diabetics more prone to gum disease)
Learn more about diabetes. Excellent information can be found on the American Diabetes Association website:  www.diabetes.org
Talk to us! It is extremely important to communicate any concerns to your health care provider. We are with you for the long run, and we want to hear of your progress and answer any questions you may have about your treatment.
Diabetes Hub: Everything You Need To Know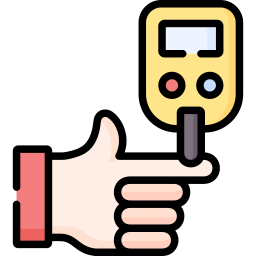 What You'll Learn
Diabetes affects millions of Americans, and if you have it, you're not alone. But there are measures you can take to help avoid the dangerous complications that can result from the disease. We take a closer look at these and provide the health information you need.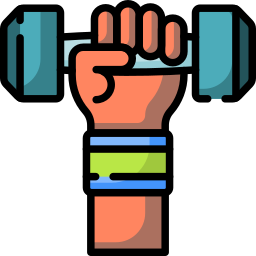 What You'll Learn
Living with diabetes is challenging and often frustrating, but the steps you take can help you avoid complications like kidney and eye diseases. We provide comprehensive guides for living with diabetes to assist you. Remember: A healthy life is still possible, even if you have diabetes.