OUR TEAM OF PRIMARY CARE PROVIDERS, AT YOUR SERVICE
Your daily life is hectic. Your health care doesn't have to be. Raleigh Medical Group is large enough to provide state-of-the–art medicine supported by the latest research, but personal enough to have primary care providers near you who practice the philosophy of treating others the way we would like to be treated. It's an ancient philosophy, but one that we still believe in, and it is the hallmark of all that we do.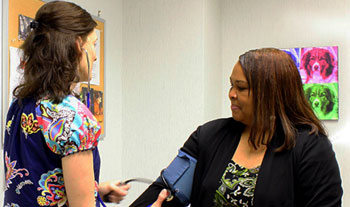 You will have one primary care physician in Raleigh or Cary. Nearly all of your visits will be with your one doctor. However, if the need should arise, you may have an office visit with one of our other physicians or one of our experienced physician assistant. The advantage of this team approach is that health care is available when you need it with a built-in group of consultants in the case of an atypical illness or injury.
INTERNAL MEDICINE WITH PRIMARY CARE FOCUSED ON YOU
Our internal medical physicians focus on treating and preventing adult diseases. All of the physicians at Raleigh Medical Group have had extensive specialized training, including at least three years of postgraduate training dedicated to learning how to prevent, diagnose, and treat diseases that affect adults.
In addition, they have all completed a training program at a well-recognized medical institution and are all certified by the American Board of Internal Medicine. Most of our physicians have received additional regional hospital certification as being skilled in electrocardiogram (ekg) interpretation.
We also offer a variety of in-office services, including preventative health exams and diagnostics, management of chronic diseases, coordination of care with relevant specialists and evaluation and treatment of adult illnesses and injuries. We also provide on site ultrasound services, echocardiography and stress echo testing.
Ready to make an appointment? Call us today 919-782-1806